Description
Our collection of ADN pendant luminaires consists of stackable glass crystal modules.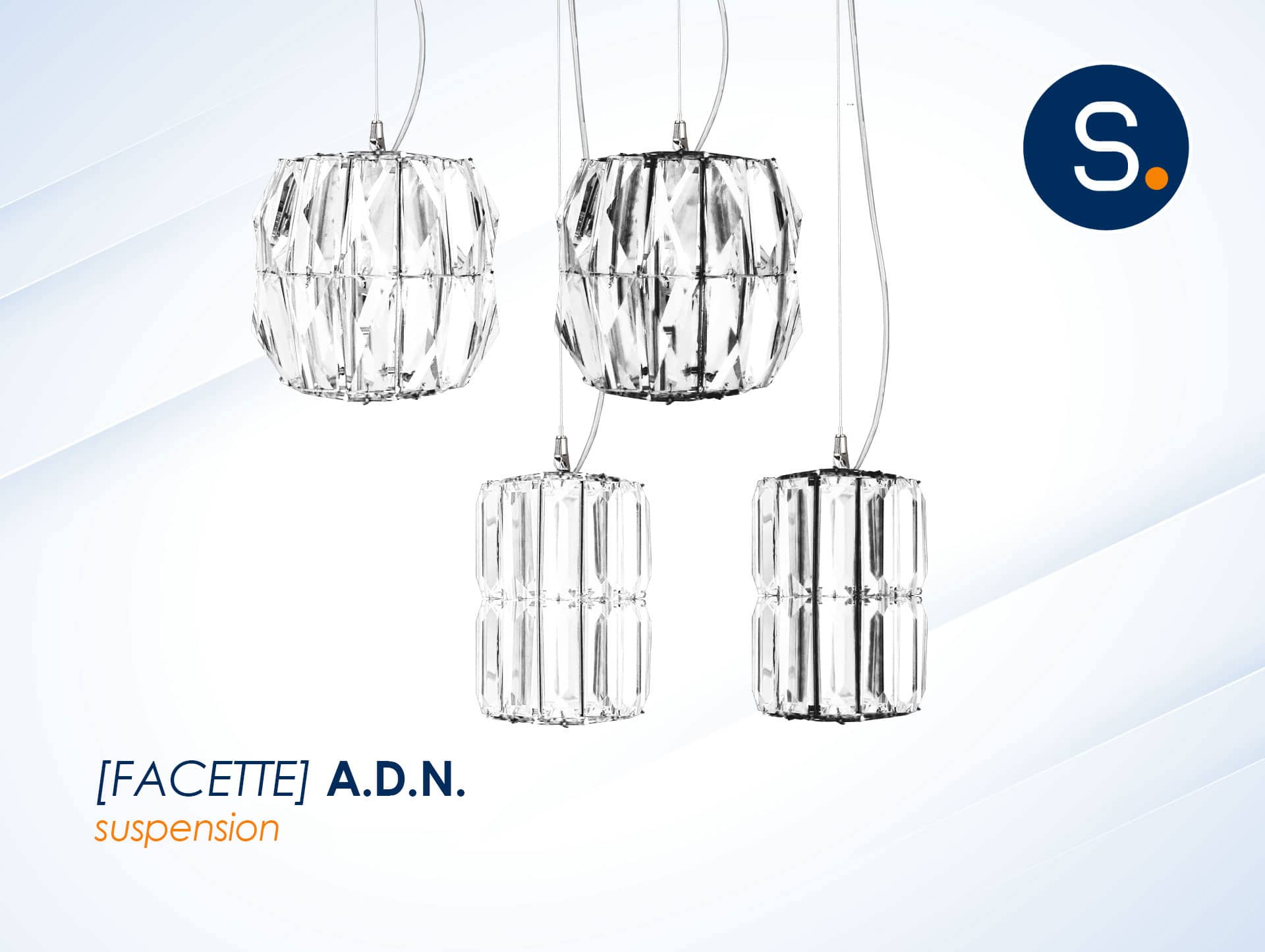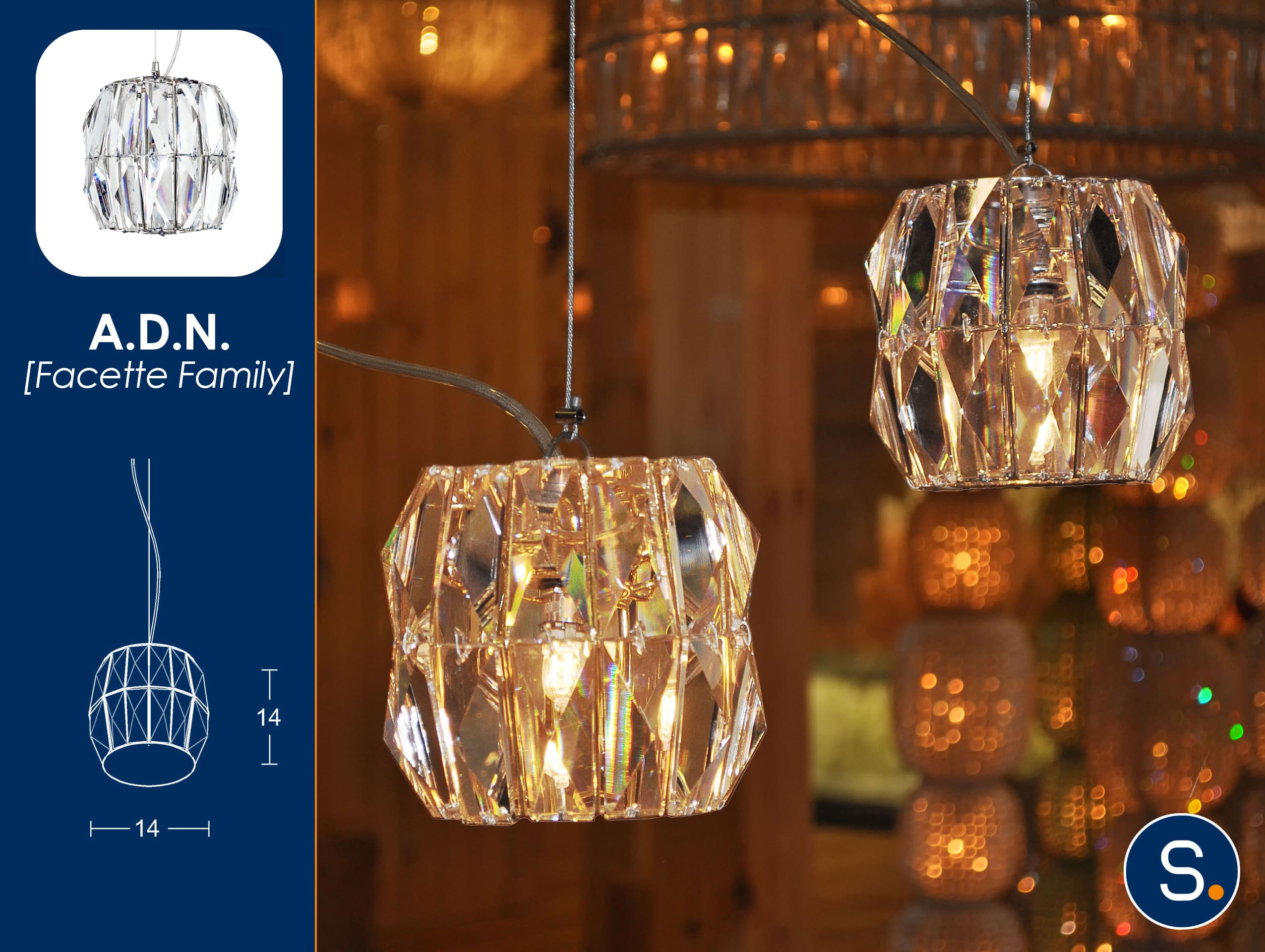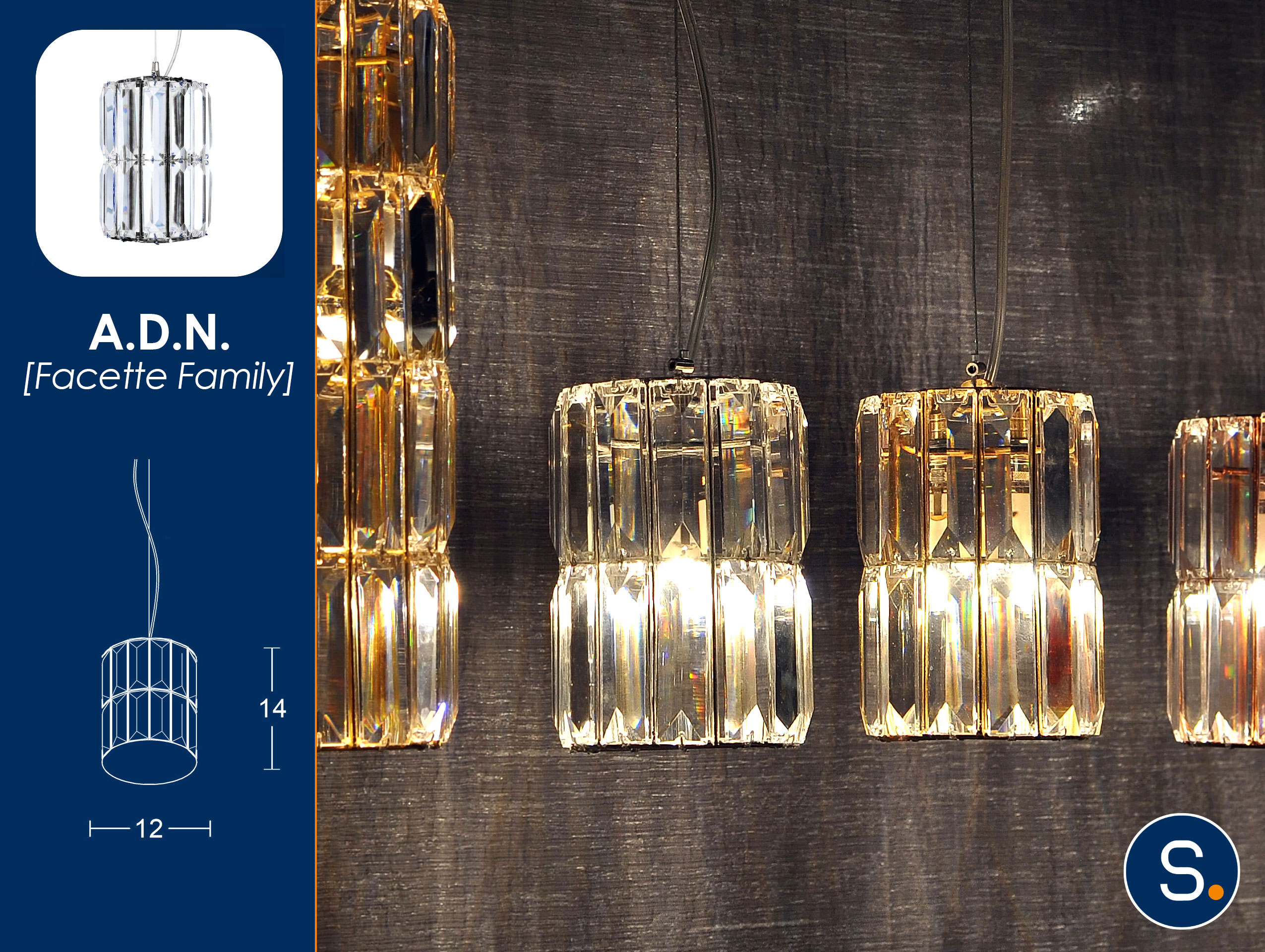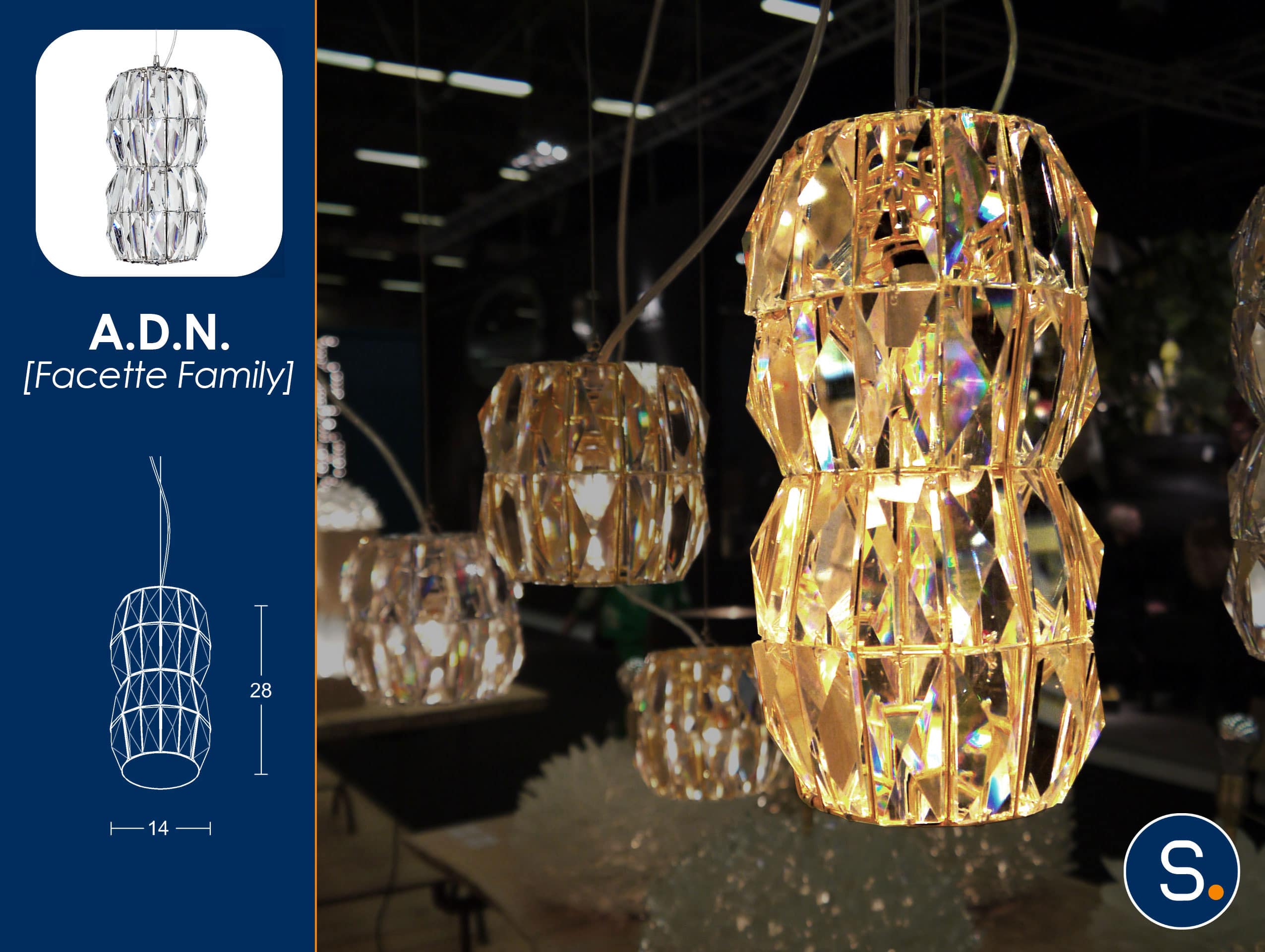 Compose your own light sequencing and dazzle your interior with our amazing ADN pendant lights available in différent finishes.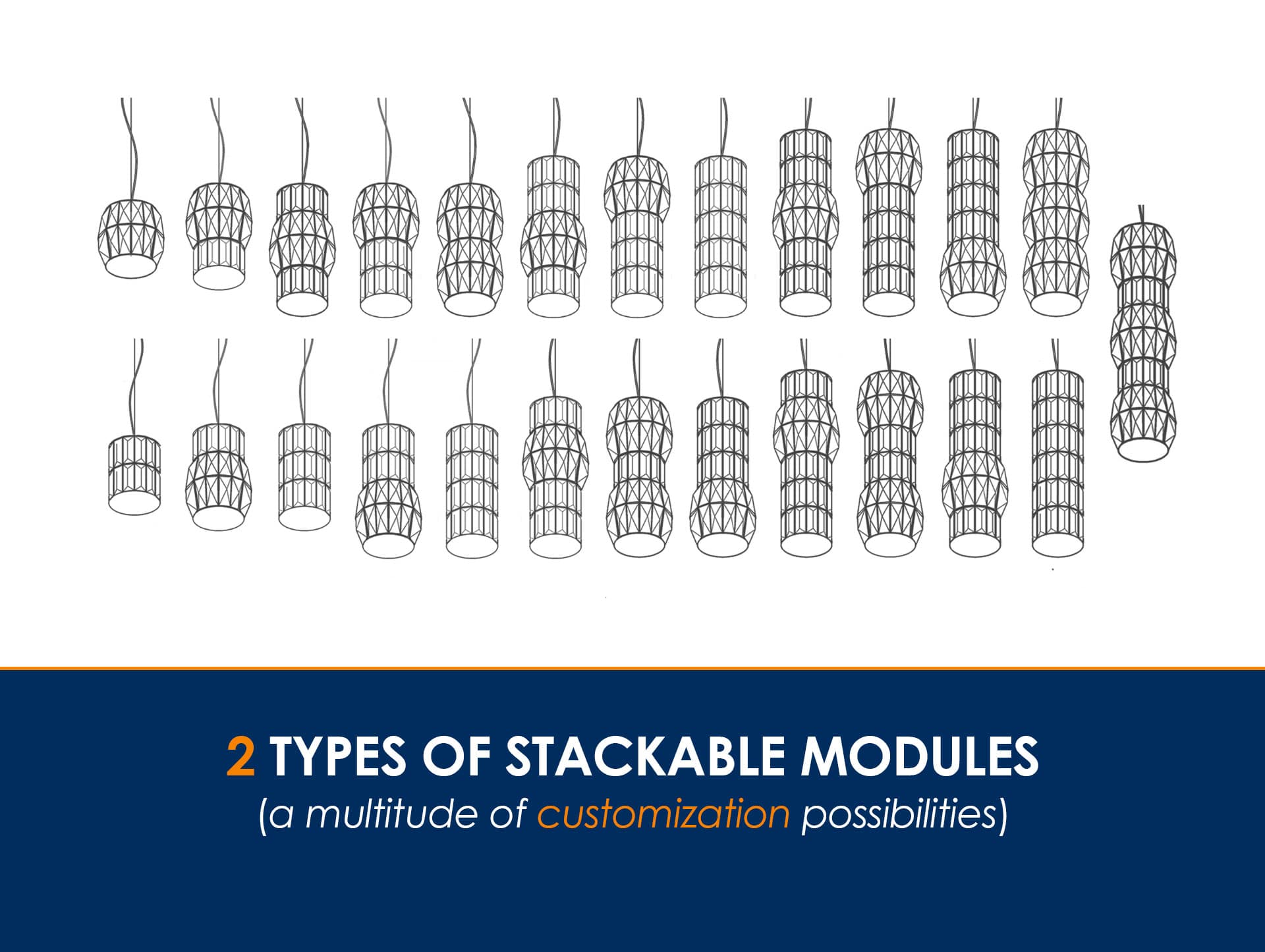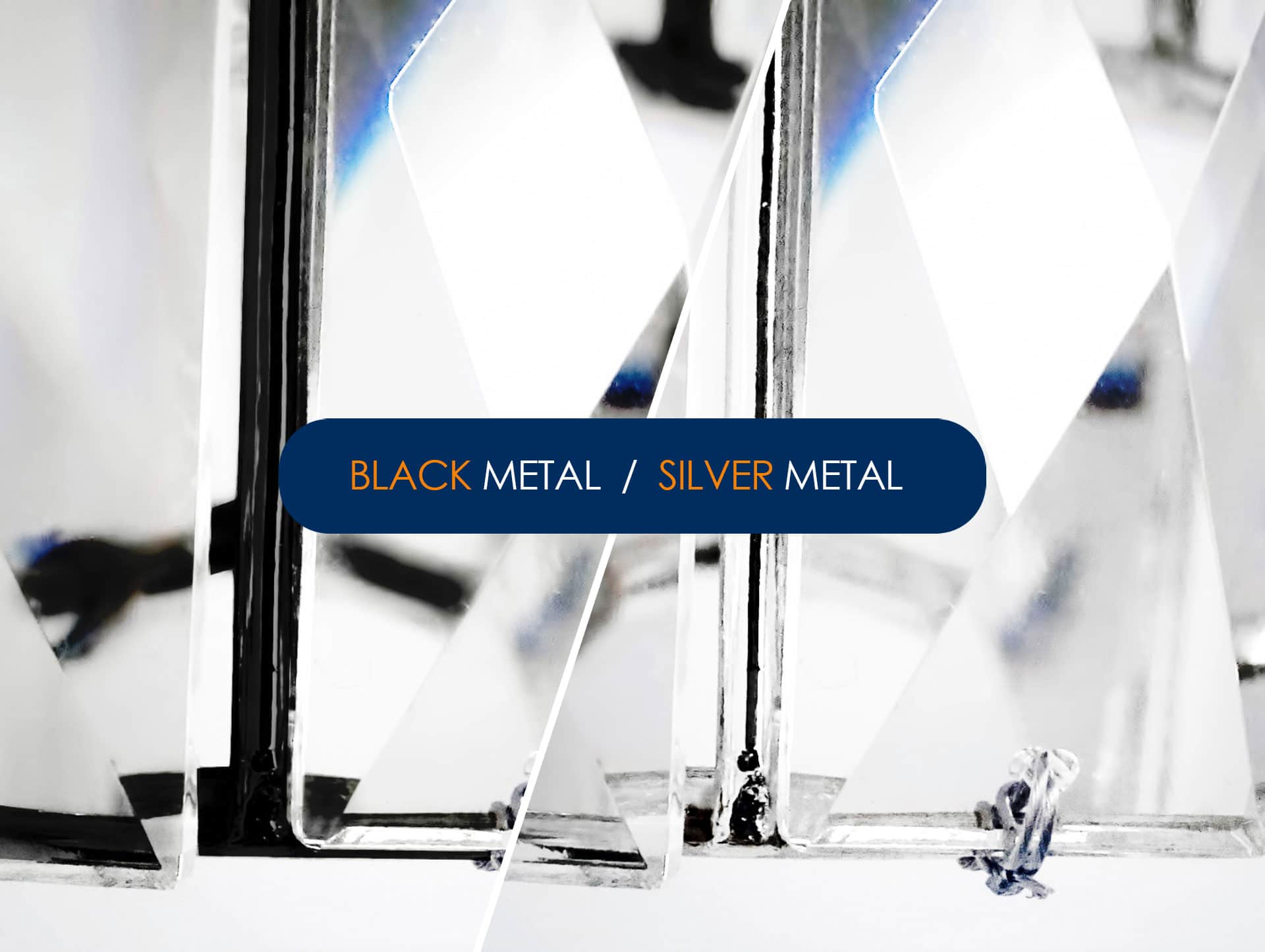 Our ADN suspensions are available with 2 types of finishes.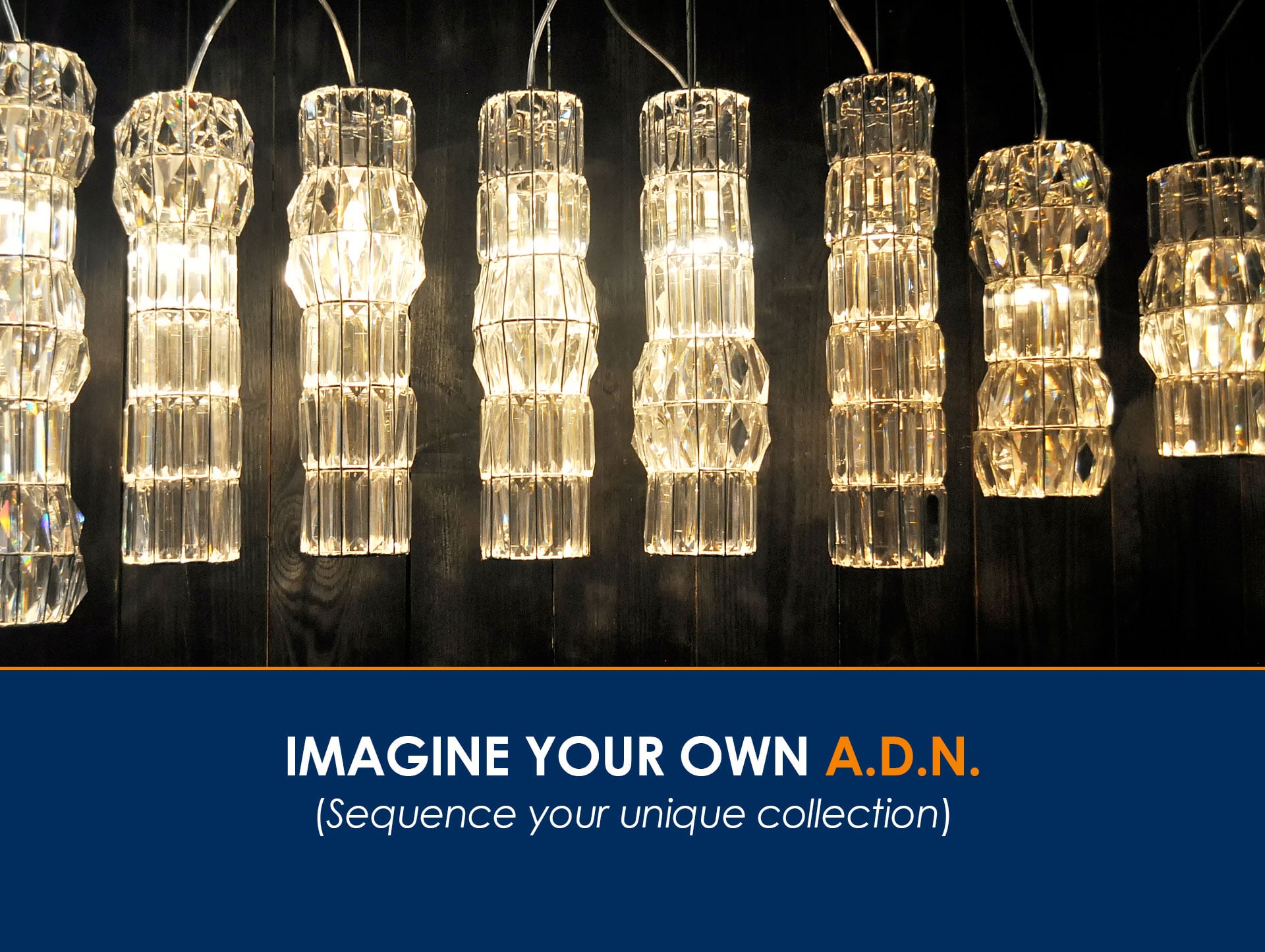 Get our conditions, price list and availability by clicking on the button below

✉️ CONTACT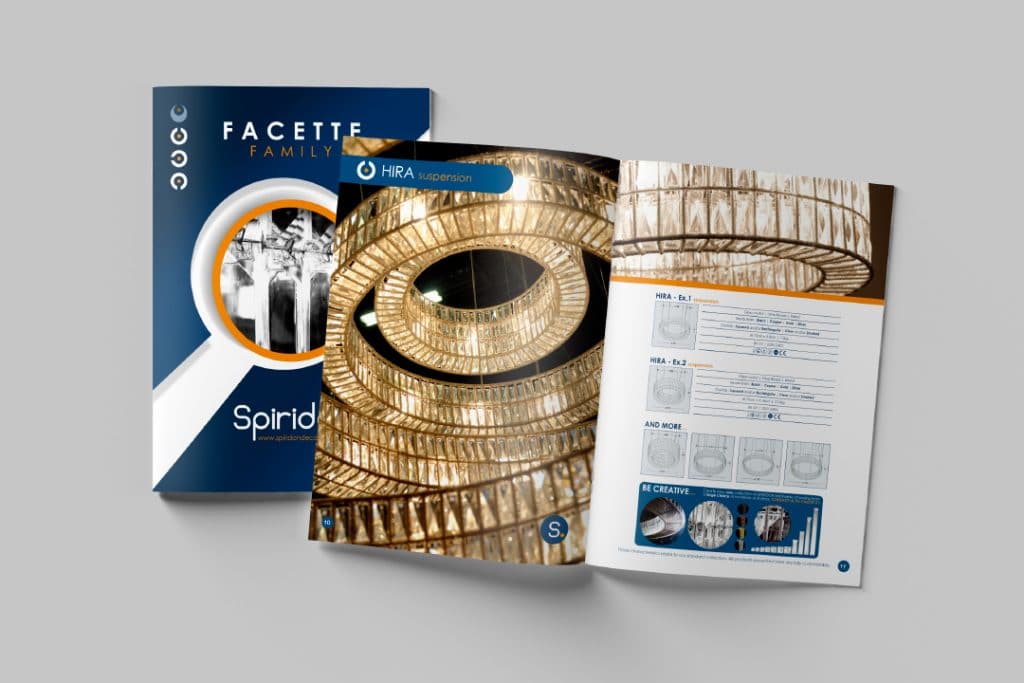 Find the ADN suspensions as well as all the other collections of the FACETTE family in our focus catalog.
(Click on the image to download the focus catalog in PDF format )


The luminaires in this family are made up of long crystals arranged in a row and fixed on a circular, oval, square or rectangular structure in nickel-plated metal, covered or not with glass beads. 
Imagined with long crystal lathes harmoniously arranged in various geometric profiles, FACETTE luminaires offer a variety of choices and many extensive variations of curves, sizes or even ornaments in order to make you feel the absolute dazzling simply by the object. The audacious shapes profiled by metal structures allow those who contemplate these lights to have the impression that it comes to life through light: here definitely comes the genius of forms associated with the emotion of brilliance.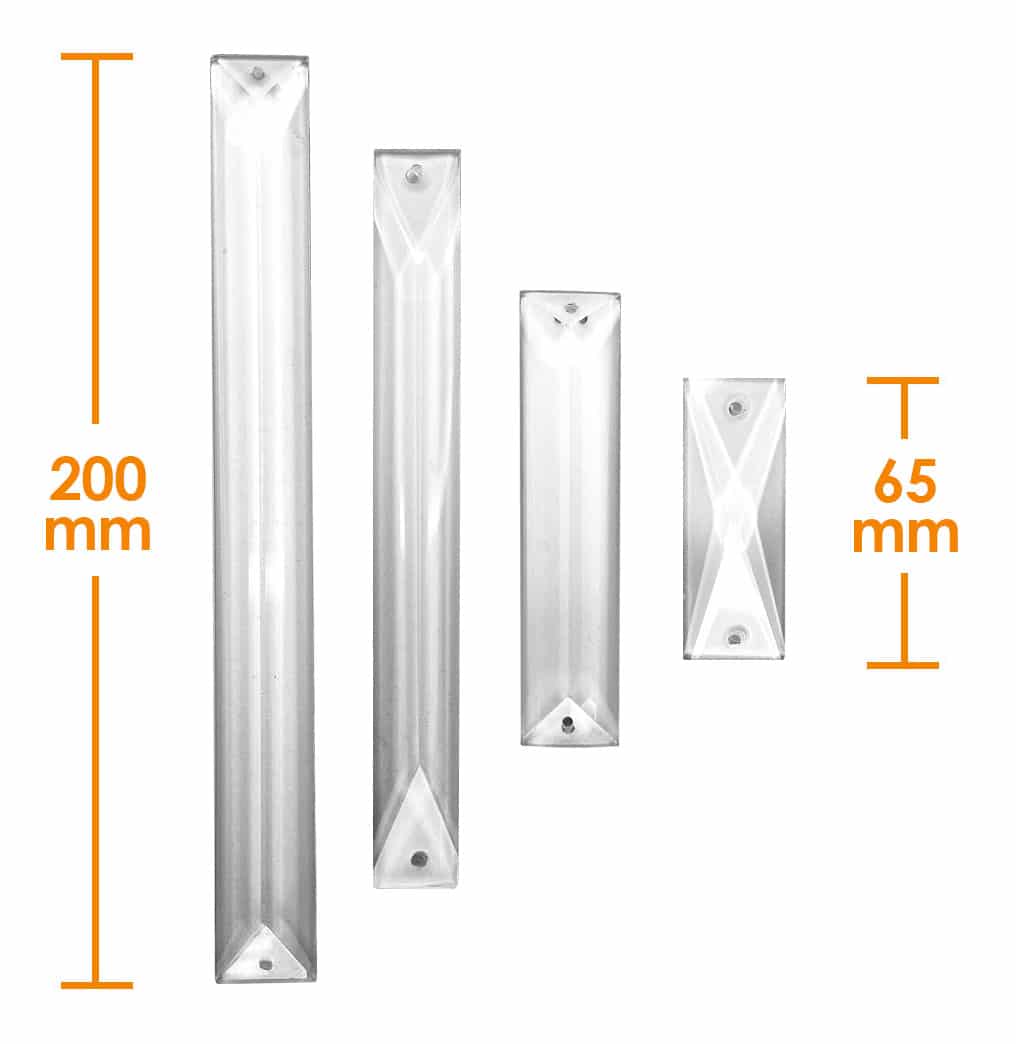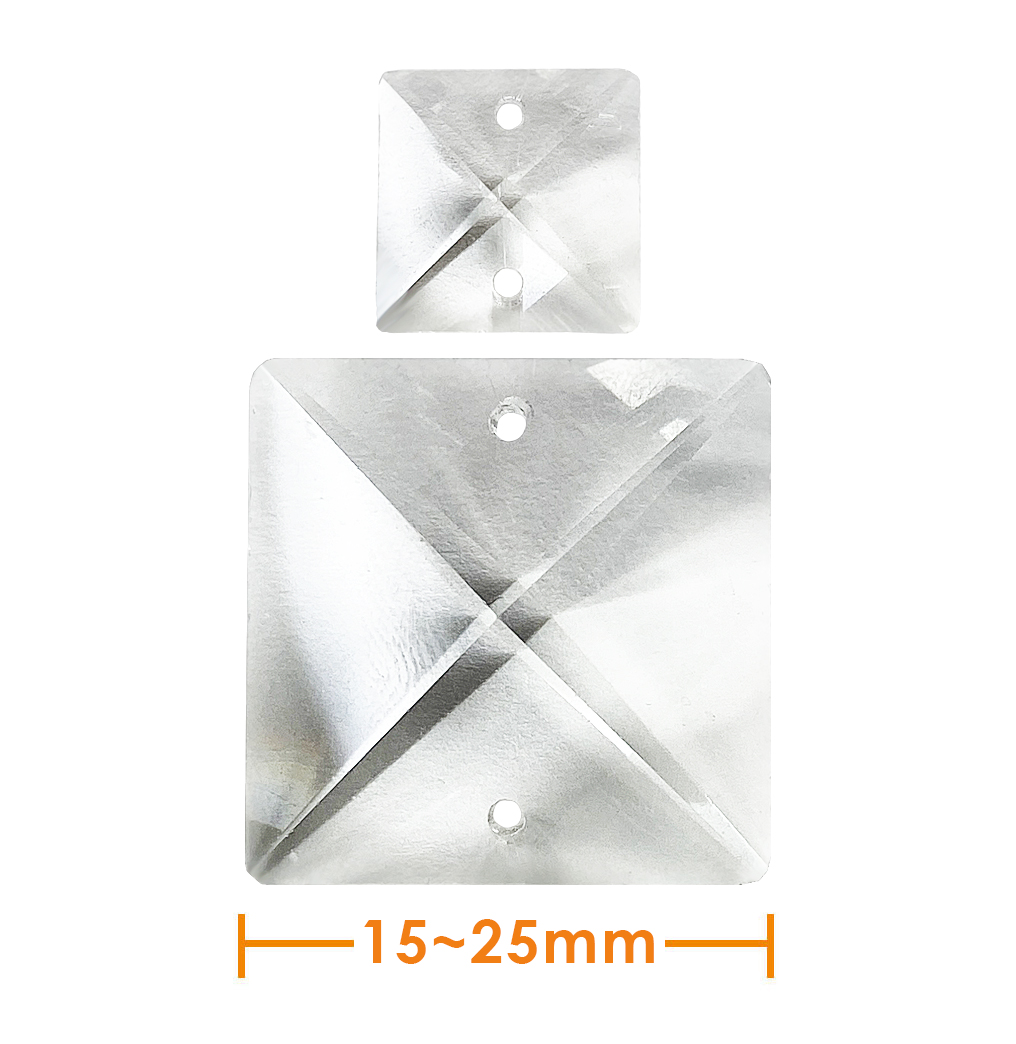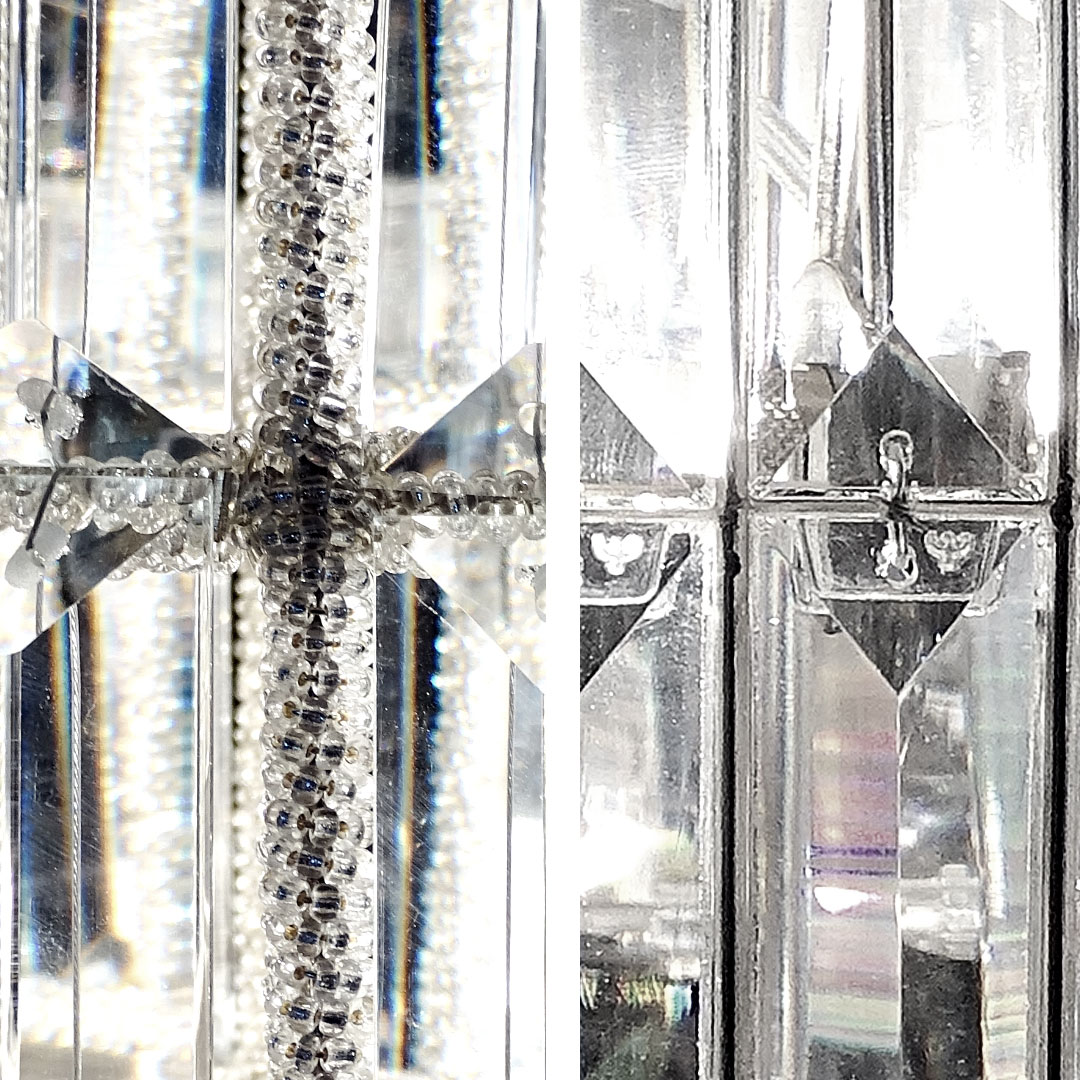 DISCOVER ALL OUR familIes



Related products